On May 15, 2010, after 210 days at sea and more than 22,000 nautical miles, 16-year-old Jessica Watson sailed her 34-foot boat triumphantly back to land. She had done it. She was the youngest person to sail solo, unassisted, and nonstop around the world.
Told in Jessica's own words, True Spirit is the story of her epic voyage. It tells how a young girl, once afraid of everything, decided to test herself on an extraordinary adventure that included gale-force winds, mountainous waves, hazardous icebergs, and extreme loneliness on a vast sea, with no land in sight and no help close at hand. True Spirit is an inspiring story of risk, guts, determination, and achievement that ultimately proves we all have the power to live our dreams — no matter how big or small.
We have had Jessica Watson's autobiography in our library for quite a while. It's a fascinating true story!
We now have a Fiction book for young adolescents ,written by Jessica called "Indigo Blue" available in our library.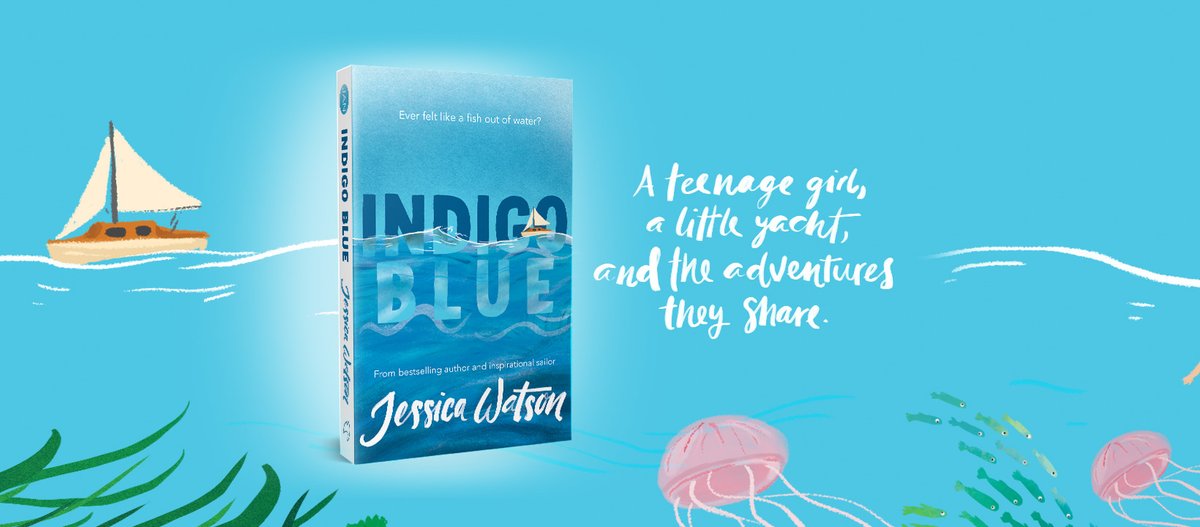 Alex feels like a fish out of water in her new hometown – the sleepy little lakeside village of Boreen Point where she is reluctantly sent to live with her slightly eccentric aunt for her final year of high school. None of Alex's classmates could care less about the new girl, so Alex couldn't care less about them . . . or so she tries to tell herself.
As a distraction from what is quickly shaping up to be a very lonely year, Alex spends her savings on a rundown little yacht and throws herself into restoring it. An offer to help a shy classmate with a history assignment leads to a curious discovery and the beginnings of a friendship, but it's Sam – the sailmaker's apprentice – and his mysterious ways that really capture Alex's attention . . . and force her to question what is real and what matters most.
Available in our library now.
For High School readers.